These VR Panoramas were created and rendred entirely in Blender by a team of international freelancers. Each team member took on a complete panorama individually.
With the team expanding, I took on the role of lead artist and team coordinator, adapting the workflow to be more collaborative.
Below are a few examples of my work as 3D artist, and as lead 3D artist with additional involvement from other team members.
My involvement:

Content creation, lead 3D artist

As time was very limited to make each panorama (1 to a couple of days), different styles were explored, to gain efficiency when the topic doesn't require realism.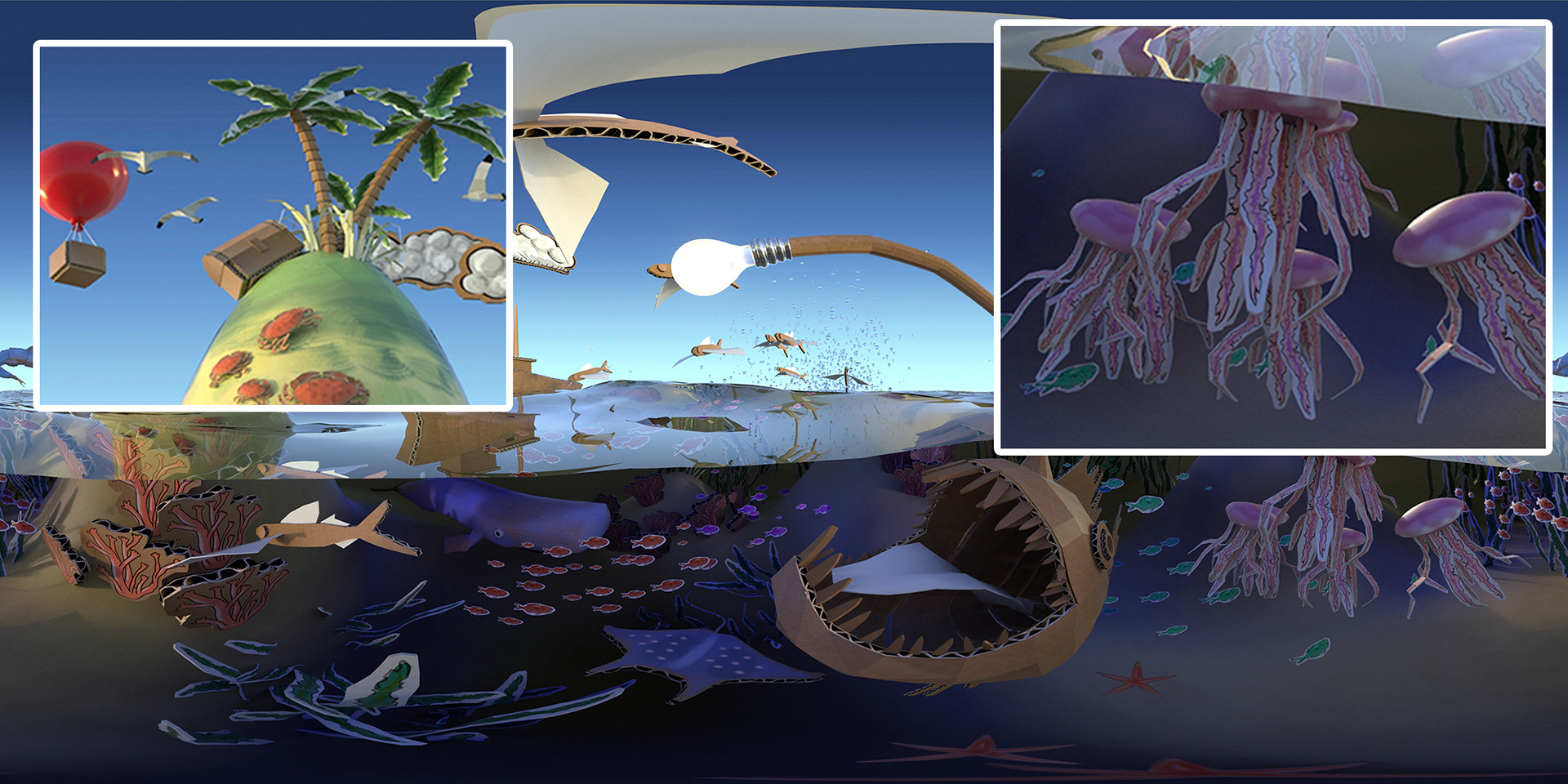 An example of a panorama made in collaboration with Yuri Zankovski, as subjects got more complex and characters were required.

The panorama below uses scan data of the lunar capsule interior, courtesy of NASA.